Payment & Security
Your payment information is processed securely. We do not store credit card details nor have access to your credit card information.
Description
Model:HR-808S
Laser Beauty Equipment 808nm Diode Laser Hair Removal Machine 808 Diode Laser Beauty Machine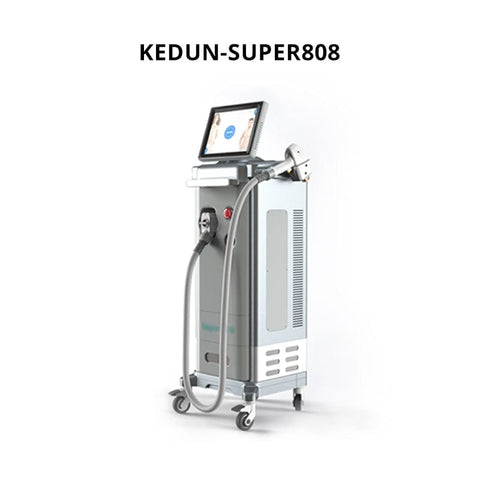 Principles
The basic principle of Semiconductor laser hair removal treatment is the theory of selective photothermolysis, the machine issued 808nm laser, 808nm laser is easily absorbed without damaging the epidermis colored hair follicle, the energy of light emitted can be absorbed by the hair follicle pigmentation after converted into heat, thus increasing temperature in the hair follicle, when the temperature rises to a certain temperature, the hair follicles will be destroyed irreversibly after a period of time, the damaged follicles are Excreted with the body's metabolism, so as to achieve permanent hair removal in 4-5 treatments. In the meanwhile, it can also do skin rejuvenation.
Application
A. arm hair removal
B. leg hair removal
C. armpit hair removal
D. lip hair removal
E. bikini line hair removal
Specifications
Input power: 1600W(decided by laser bar)
Output power: 600W
Frequency: 1-10Hz
Cooling system: Wind+water+TEC
Power: AC220V, 50Hz /AC110V, 60Hz
Spot size: 12*10mm
Pulse width: 30-400ms
Energy density: 20-120J/cm2
Net weight: 49kg
Gross weight: 72kg
Machine measurement: 42*48*100cm
Package List
1* Main machine
1* Handle
1* Power line