Payment & Security
Your payment information is processed securely. We do not store credit card details nor have access to your credit card information.
Description
Model:LY-12111J
160MW Body Slimming Machine 8 Big 4 Small Pads Lipo Laser Machine Black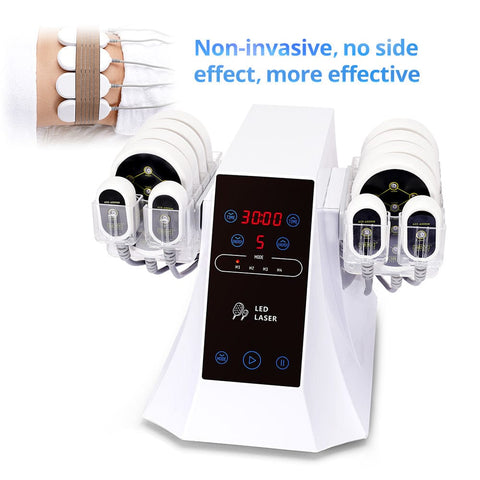 Why Choose The 160MW Lipo Laser Machine? 
-Does not affect work and life: laser physiotherapy reduces fat and does not harm the body.
-Easy operation, easy to master, short treatment time.
-Where to reduce (thin lean abdomen, thin leg, thin back).
-No bleeding, no pain, no side-effect
-Laser physiotherapy can be repeated, in a place where fat is not too thick, a course of treatment can achieve satisfactory results.
Is Lipo Laser Safe?
Yes, Lipo laser treatments are completely non-invasive and clients feel nothing. Lipo laser's low-level laser technology has been studied and used for over 30 years for many biomedical purposes. FDA approved for pain and inflammation, doctors can use it for fat loss.
How To Use?
The LED Laser body sculpting procedure uses  635nm-650nm LED Laser that heats the fat cells in the targeted area causing them to break down. The fat deposits are simply absorbed and expelled through our body's natural metabolic process. Big paddles are used on the big area of the body and small paddles are used on the smaller area of the body.