Payment & Security
Your payment information is processed securely. We do not store credit card details nor have access to your credit card information.
Description
Model: OT-PARTSTHERMAGE


Note: Only 1 piece. The picture is for reference only.
Skin Marking Paper For Thermagic Fractional RF Machine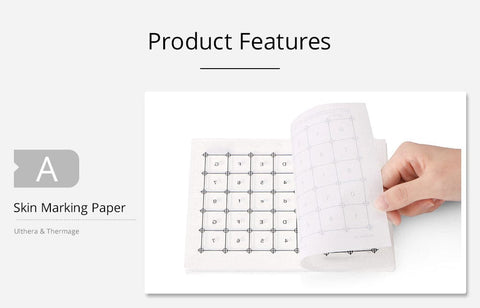 Functions
It is used with fractional RF
Overview
Face body grid printed paper is used with the fractional RF machine.
Steps of use
After cleaning, take out a piece of paper and face the grid pattern to the skin.
Apply medical alcohol to the back of the paper and peel off after 10-30s.
After the operation, wipe away the remnant with alcohol gently.