Payment & Security
Your payment information is processed securely. We do not store credit card details nor have access to your credit card information.
Description
Model: WL-EMT82S
Newest Technology Non-Invasive Body Sculpting Focused Electromagnetic Contour Body Slimming Machine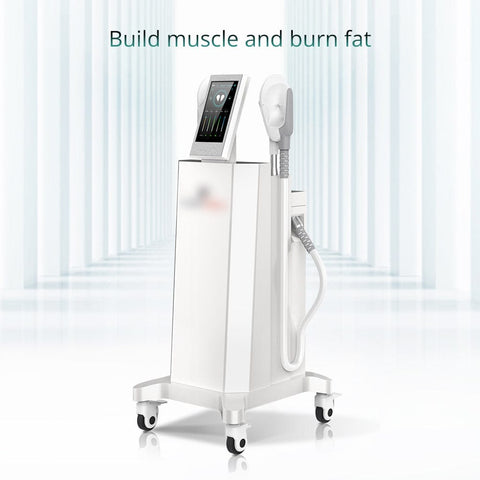 Overview
myChway high intensity focused electromagnetic muscle stimulation not only target on the fats but also work for the body's muscle mass. This focused eletromagetic stimulator can provide both nest-grade muscle tone and fat cell reduction same time
How Does High Intensity Focused Electromagnetic Muscle Stimulator Work?
High intensity focused electromagnetic muscle stimulator adopts the high-energy concentrated electromagnetic waves (tight magnetic waves) enter the 7 cm of subcutaneous muscle tissue safely and non-invasively, acting on muscle motor neurons, j
ust like the brain sends motion information to neurons, and then triggers continuous super-strong muscle contraction due to action potentials.
High-grade extreme training makes nearly 100% of muscle fibers produce movement, while general exercise can only reach 20-30%.
Allows muscles to deeply remodel and grow, and produces new collagen chains and new muscle fibers, thereby increasing thickened myofibrils, greatly increasing the energy requirements of muscle cells,
triggering a large amount of fat breakdown in the body, and releasing more epinephrine, to further promote the rapid decomposition of fat cells, produce a lot of ATP energy for muscle contraction exercise, so that you can continue to lose fat even when you sleep again.
What Benefits Can We Get From High Intensity Focused Electromagnetic Muscle Stimulator
- Llie down for 30 minutes equal 5.5 hours of training
- Contribute to postpartum repair, firm the muscles, eliminate fat
- Improve obesity and weight loss efficience, shaping hips and waistcoat lines
- Reduce chronic pain in muscles and jonints
Advantages of High Intensity Focused Electromagnetic Muscle Stimulator
- Patented cooling system
- Patented cooling technology makes it last.
- Continuous cooling technology makes the treatment head will not produce high temperature, greatly improving its output power which make it very stable.
- Intelligent private education design
- Five sports modes
- Step exercise program
What Precautions Should Be Paid Attention To?
- Patented cooling system
- Patented cooling technology makes it last.
- Continuous cooling technology makes the treatment head will not produce high temperature, greatly improving its output power which make it very stable.
- Intelligent private education design
- Five sports modes
- Step exercise program