Payment & Security
Your payment information is processed securely. We do not store credit card details nor have access to your credit card information.
Description
Peneelily Hydro Facial Clean Skin Rejuvenation Pore Removal Beauty Machine
Model: SR-AF1323
This multifunctional device combines cutting-edge technology with professional-grade skincare techniques to address a wide range of skin concerns and deliver remarkable results.
Functions: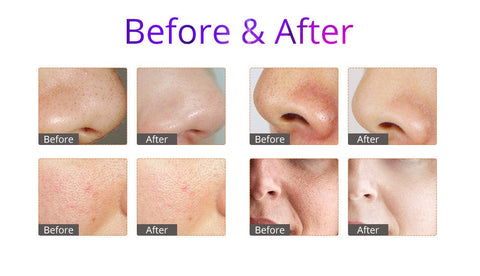 Deep Pore Cleaning and Acne Removal: Utilize ultrasonic vibrations to effectively cleanse deep within your pores, removing impurities, excess oil, and acne-causing bacteria. Enjoy a clearer and healthier complexion.
Enhanced Essence Absorption: The gentle exfoliation and deep cleansing action of the machine promote better absorption of your favorite serums and moisturizers. Maximize the benefits of your skincare products for enhanced results.
Blackhead Removal: Target stubborn blackheads and congestion with precision. The Peneelily machine helps to extract blackheads, leaving your skin smoother and clearer.
Grease and Dirt Removal: Say goodbye to excess grease and stubborn dirt buildup. The device effectively removes these impurities, leaving your skin refreshed and rejuvenated.
Anti-Wrinkles and Anti-Aging: The ultrasonic waves stimulate collagen production, promoting elasticity and firmness in the skin. Reduce the appearance of wrinkles and fine lines for a more youthful-looking complexion.
Skin Repair and Pore Shrinkage: Experience improved skin texture and pore refinement as the machine aids in skin repair and tightens enlarged pores. Achieve smoother and more refined skin.
Pore Opening and Nutrient Absorption: Open up your pores to allow for better penetration of skincare nutrients and serums. Enhance the absorption of beneficial ingredients, providing your skin with the nourishment it needs.
How does it work?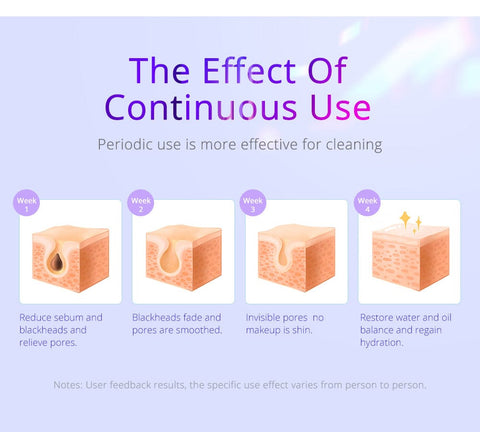 Technical Specifications
Voltage: 110V-220V
Power: >45w
Vacuum 0--65cmHg
Clean Tank Capacity: 300ml
Waste Tank Capacity: 600ml

Package List
1 x Main machine
1 x Hydro facial probe
1 x Unoisetion probe
1 x Hot and cold hammer
1 x Skin scrubber
1 x Bio with photon probe
1 x Oxygen sprayer
1 x Power cord
1 x Filter
2 x Holder for Probes
1 x Waste bottle
2 x Clean bottles