Payment & Security
Your payment information is processed securely. We do not store credit card details nor have access to your credit card information.
Description
4-in-1 30K Cavitation Machine for Body Contouring, and Breast/Butt Lifting
Model: SD-43S2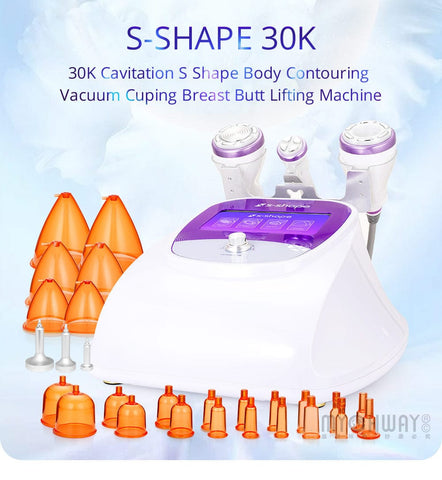 Functions:
- Butt & Breast Lifting Enlargement
- Weighted Fitness Great 
- Cellulite Removal & Body Slimming
- Skin Tightening & Rejuvenation
- Remove Eye Wrinkles
Overview
New ultrasound cavitation vacuum RF EMS electroporation combined with 30KHz cavitation radiofrequency, vacuum RF radio frequency body sculpting, EMS electroporation facial, and vacuum cupping treatment in one for body and skin care.
What Can Cavitation Machine 4 In 1 Do?
- Fat dissolve, stubborn cellulite treatment of parts body.
- Smooth the slack skin, and improve skin elasticity.
- Enhance the speed of the body's metabolism, and promote discharging of waste from the body.
- Repair pregnancy wrinkles.
- Relax muscles, massage the body, and restore muscle pain.
- Get a charming body, butt, and breasts that can be enhanced and lifted.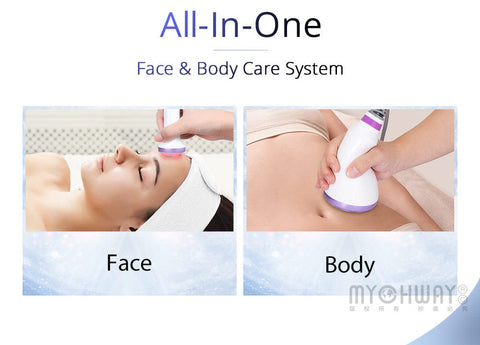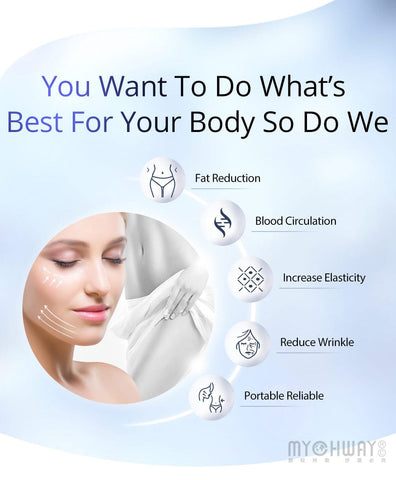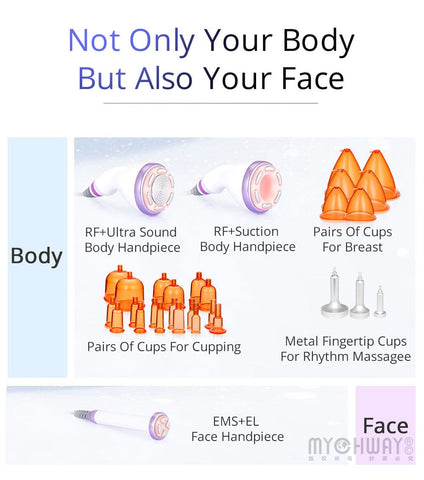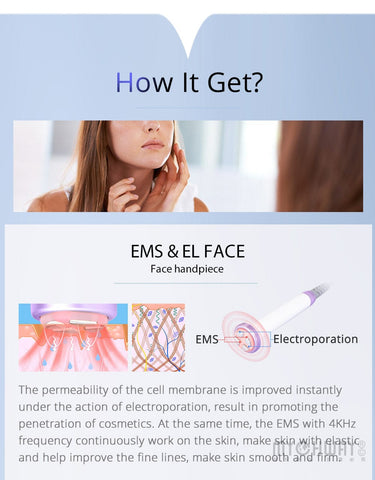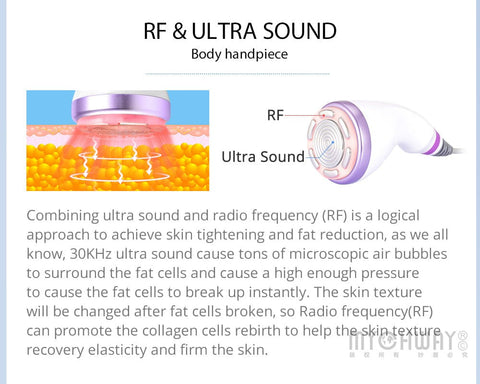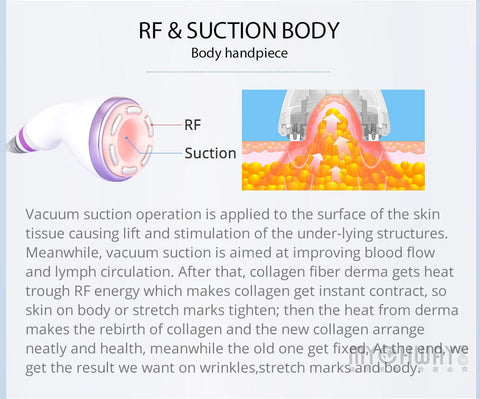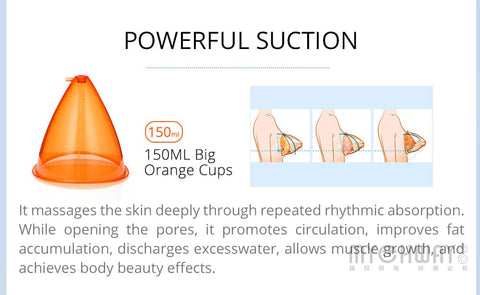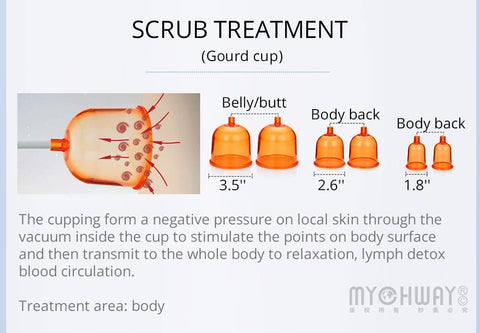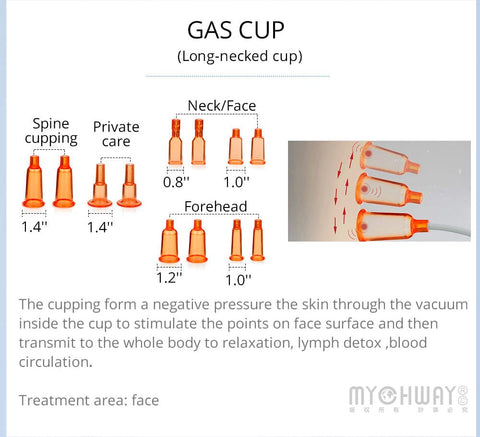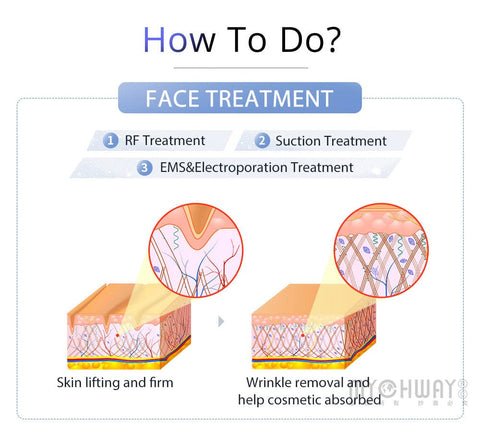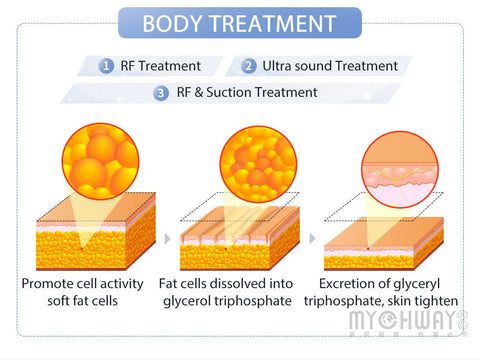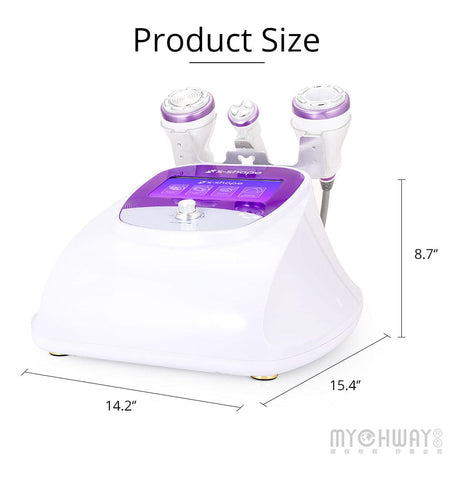 Package Listing
1 x S-SHAPE Main Machine
1 x EMS& EL (Electroporation) Facial Anti-aging Handle
1 x Ultrasound Cavitation & RF Body Shape Handle
1 x Suction&RF Body Sculpture Handle
3 x pairs of cups for breasts (include 150ml size)
3 x pairs of cups for cupping
6 x Pairs of gas cups for scrub
3 x Metal Fingertip cups for rhythm massage
2 x shots connecting tubes
1 x long connecting tubes
1 x Power Supply Cord ( Both 110v and 220v voltage (frequency: 50/60Hz) versions are available. Also we stock the USA, UK, AU, EU plug to suit the country all over the world.)
1 x Holder