Payment & Security
Your payment information is processed securely. We do not store credit card details nor have access to your credit card information.
Description
Model: LS-9XD1SB
Aristorm 10 In 1 40K Cavitation RF Vacuum Microcurrent Led Laser Body Shaping Machine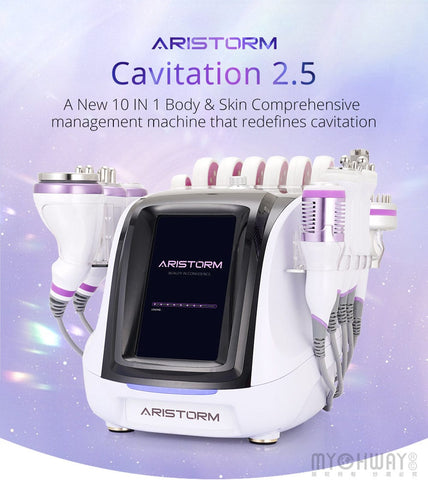 Functions:
Skin Lifting & Rejuvenation
Cellulite Removal Body Slimming
Body Massage Body Detox
Microcurrent Facial Care
Body Sculpting
What is a 10 in 1 Cavitation Machine?
This is a professional 10 in1 40K ultrasonic cavitation slimming beauty machine. It is a new one with upgrading vacuum, 40k, and microcurrent handle. In addition, its screen is easier to operate. RF vacuum suction is good for body massage,  RF for body face skin lifting, tightening, and wrinkle removal.
What Can You Get Benefits From This Machine?
1. You can use the 10 in1 beauty machines for your face and body care.
2. You can replace various working handles on different treatment areas based on your different needs.
3. It is a multifunctional machine with the functions of body shaping, body massage, and fat loss.
4. The body contouring treatment is safe, painless, and non-invasive without any recovery period.
5. You can get the effect of cellulite removal at a low cost and better effect.

What Are the Advantages of The Machine?
Body detox body massage
Slim your legs, arms, belly thighs, and back
Slimming and shaping.
Lose belly fat
Skin care beauty Machine.
Relieve fatigue.
Improve blood circulation.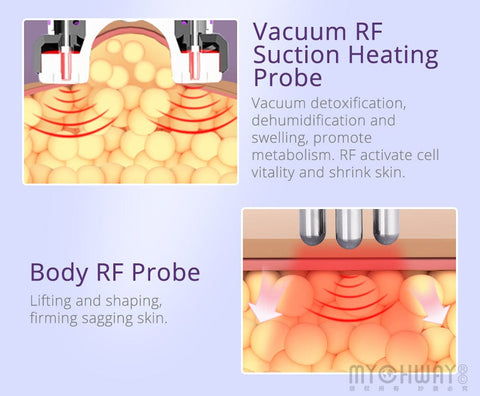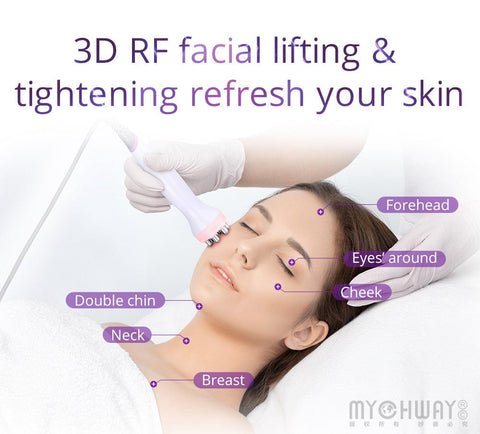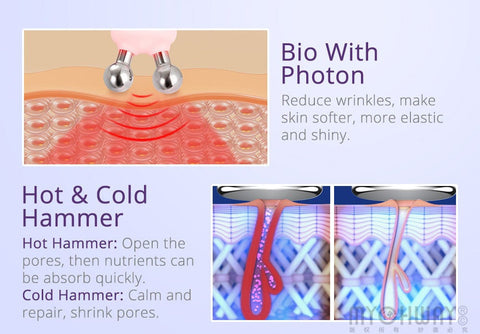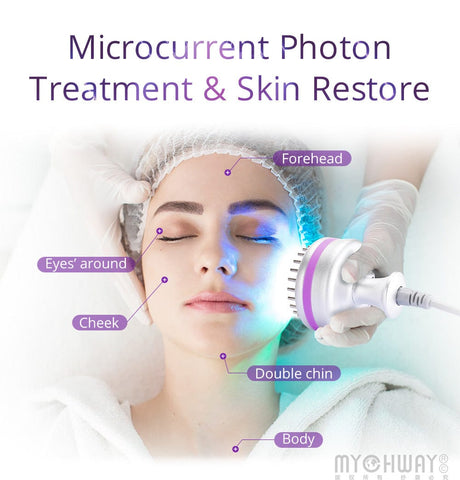 Packing List
1. Ultrasonic 40K Cavitation 2.5 Handle x 1pc
2. RF Vacuum Handle for Body Massage x 1pc
3. 6-polar Body RF Handle x 1pc
4. Microcurrent Photon Handle for Skin Rejuvenation x 1pc
5. 6-polar RF Handle for Facial Skin Lifting x 1pc
6. Hot and Cold Hammer x 1pc
7. Ultrasonic Handle For Face Skin Tightening x 1pc
8. Skin Scrubber x 1pc
9. Bio Microcurrent Handle Facial Care x 1pc
10. Small LED Pads x 2pc
11 . Big LED Pads x 6pc
12. Power Cord x 1pc
13. Set Belts x 1pc