Payment & Security
Your payment information is processed securely. We do not store credit card details nor have access to your credit card information.
Description
Model:YH-33F1
Unoisetion Cavitation 2.0 3D SMART RF Weigh Loss Slimming Skin Rejuvenation Machine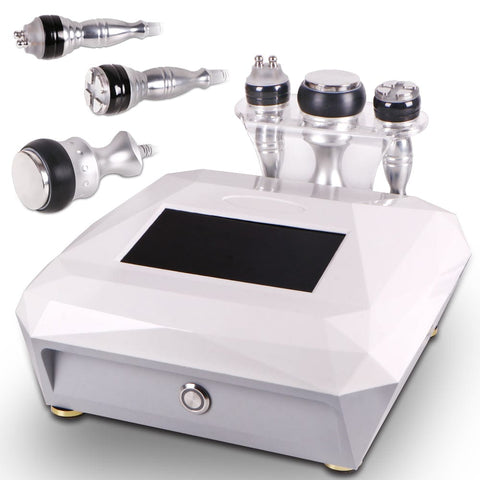 Overview
3 in 1 multipolar RF cavitation 2.0 weight loss machine, use the new technogoly cavitation 2.0 for body slimming, combine the multipolar RF handle for skin tighten and face lifting at the same time.
The benefit of 3 in 1 multipolar RF cavitation machine
- Body sculpting/shaping
- Fat burning/ weight loss
- Lifting the face shape
- Decrease in deep wrinkles
- Thicker and firmer skin
- Promotes new collagen protein
Is the 3 in 1 multipolar RF cavitation machine a safe procedure?
Yes, this is a safe, comfortable and non-invasive operation with almost no side effects. It does not require anesthesia, does not leave scars, and does not require any post-treatment. Ultrasonic rf energy is only designed to target adipose tissue under the skin without affecting blood vessels or other skin tissues.
Where can I use 3 in 1 multipolar RF cavitation machine on my body?
Common areas are: stomach, thighs, buttocks, back, chin and arms. There is no limit to where ultrasonic cavitation can be used, but areas with higher local fat content may see better results.
Paramet:
Power supply Input:100V-240V
Power :150W
Unoisetion Probe:
Power supply output:150V
Frequency:40KHz
Power:25W
Quadrupole 3D SMART RF head for Arm/face/small area of body
Power supply output:66V
Freqeuncy:1MHz
Power:30W
Bipolar 3D SMART RF for face and eyes
Power supply output:66V
Freqeuncy:1MHz
Power:30W
Package:
1 x Main Machine
1 x Unoisetion Probe
1 x Quadrupole 3D SMART RF Probe for Arm/face/small area of body
1 x Bipolar 3D SMART RF Probe for face and eyes
1 x Holder
1 x Power Supply Cord ( Both 110v and 220v voltage (frequency: 50/60Hz) version are available. Also we stock the USA, UK, AU, EU plug to suit for the country all over the world.)