Payment & Security
Your payment information is processed securely. We do not store credit card details nor have access to your credit card information.
Description
Model: WL-LS1602
5mw  Lipo Laser LLLT Lipolysis 16 Pads Fat Burning Body Shaping Machine Beauty Equipment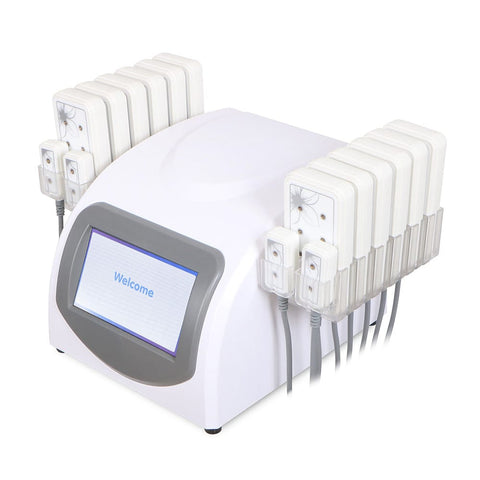 Introduction
Our non-surgical, non-invasive laser lipolysis treatment uses low-level laser energy to break down stored fat cells into free fatty acids, glycerol, and water molecules. These fatty acids are then naturally metabolized by the body through exercise, resulting in a reduction of fat cells and improved body shaping. This targeted fat reduction technology is non-destructive and can be used on any part of the body. Here are some of its advantages over other body-shaping technologies.
Packaged including
1 x Power line(We offer 100-240 V , AU/EU/UK/AU plug)
12 x Big paddle with 8 lipo laser//Each (Total 12 *8*5mw=480mw)
4 x Small paddle with 2 lipo laser //each (Total 4*2*5mw=40mw)
2 x ABS Holder for lipo pads