Payment & Security
Your payment information is processed securely. We do not store credit card details nor have access to your credit card information.
Description
Model: SR-SK0607
Hot Sale Ice Compress Tool Pores Shrinking Face Lifting Cooling Compress Device 
Functions:
Soothing Sensitivity
Eliminating Edema
Increasing Skin Elasticity
Pores Shrinking
Skin Calming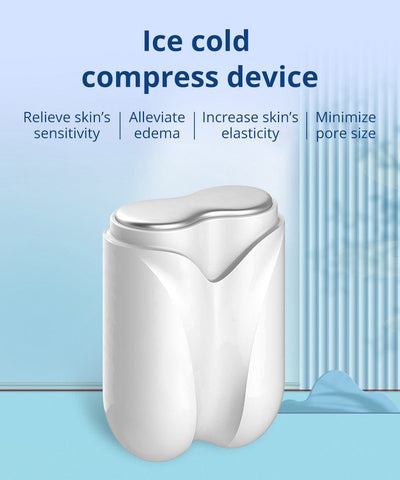 What Is the cooling Compress Device?
The mini cooling compress device easy to carry and it is suitable to do skin care treatment for home use, which can help face lifting and skin tightening, shrink pores, increase skin elasticity and calm your skin, eliminate Edema.
How To Use?
-First, put the cooling compress device into the freezer of the refrigerator,  and then take it out after 30 minutes ( if the temperature is 20 - minus 40 ℃, you will get better effect )
-Gently stick your finger on the "cooling disk" to confirm the cooling degree, and press the "cooling DSK" to press the skin.
What should we pay attention to?

-Do not use in eyes, eyeballs, wounds, plastic parts, neck or throat, heart and other parts
-Do not use thinner, benzene or other dissolving agents to clean or wipe
-Do not transform, disassemble or repair by yourself
Specifications
9.6x5.3x3cm