Payment & Security
Your payment information is processed securely. We do not store credit card details nor have access to your credit card information.
Description
Model:
YH-5403
Ultrasonic Cavitation 5 in 1 Microcurrent BIO Skin Lift Slim Machine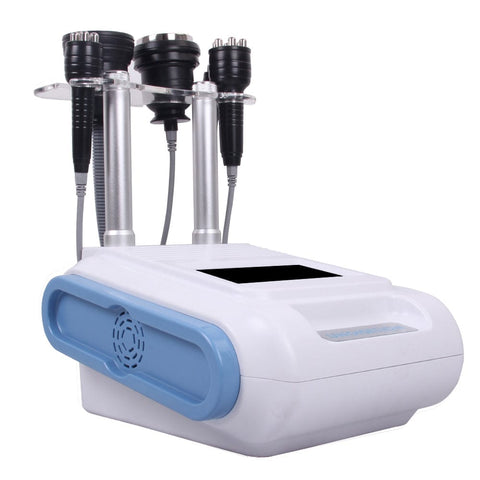 Description
Overview
myChway unoisetion cavitation RF BIO system helps eliminate unwanted fat cells without surgery or downtime through cavitation 2.0, bio, and 3D RF technologies, this procedure is FDA-cleared, safe and effective. The results are lasting and undeniable.
The benefit of 5 in 1 40K cavitation rf bio slimming machine
- Reduce and removes cellulite
- Contour your body shape
- Skin lifting and tighten
- Wrinkle remove and fine line reduce
- Pain free and no down time
- Just target at the specific areas
- Quick and effective results
- See results after just one sessions
The feature of 5 in 1 40K cavitation rf bio slimming machine
- The entire process is completed without the need of surgery and anesthesia.
- Does not cause the phenomenon of uneven skin.
- Does not cause the phenomenon of bleeding, swelling and blood stasis.
- Without side effects and the risk of gaining the weight back, the results are rather obvious.
- Non-invasive does not affect the normal work and life.
How many cavitation rf slimming machine treatment are needed?
Usually, most clients start to see differences in the 3 treatment methods. Usually, you will see the results after the first treatment. However, it takes 8 to 12 courses to get the best results. The exact number of treatments will vary depending on factors such as age, weight, and area being treated.
Parameters
Power supply Input:100V-240V
Power :<=190W

Cavitation RF Head
Ultrasound Frequency: 35 - 40 Khz
Ultrasound Power: 30 - 60 w/cm2

RF Frequency: 6 - 10 Mhz (Max.)
RF Power: 100 J/cm3
RF Output: Series / Pulse
Pulse Re-cycle Time: 0.3S

Sextupolar 3D RF
Freqeuncy:1MHz
Power:50W

Quadrupole Vauum 3D RF
Freqeuncy:1MHz
Power:50W
Vacuum: <-80kPa
Pressure: >250kPa
Air flow: >10L/minute
Noise level: <70dB (30cm away)

Quadrupole 3D RF & BIO
Freqeuncy:1MHz
Power:30W

Bipolar RF & BIO
Freqeuncy:1MHz
Power:10W

Package Included
1 x Host
1 x RF 40K Cavitation 2.0 Probe
1 x Bipolar 3D RF & Microcurrent
1 xSextupolar 3D RF
1 x Quadrupole 3D RF & Microcurrent
1 xQuadrupole Vacuum for Body
1 x Power Supply Cord