Payment & Security
Your payment information is processed securely. We do not store credit card details nor have access to your credit card information.
Description
650nm Lipo Laser Machine with 6pads for Weight Loss and Cellulite Lipolysis
Model: WL-VS889
Adopting cutting-edge laser lipolysis technology, our lipo laser machine (model: WL-UU1401) breaks down the fat cells in a non-destructive way, delivering the desired body-shaping results.
Through low-level laser energy, the fat cells break down stored triglycerides into free fatty acids, glycerol, and water. The body responds by transporting these fatty acids via the lymphatic system for energy, leading to fat cell shrinkage and body-shaping results.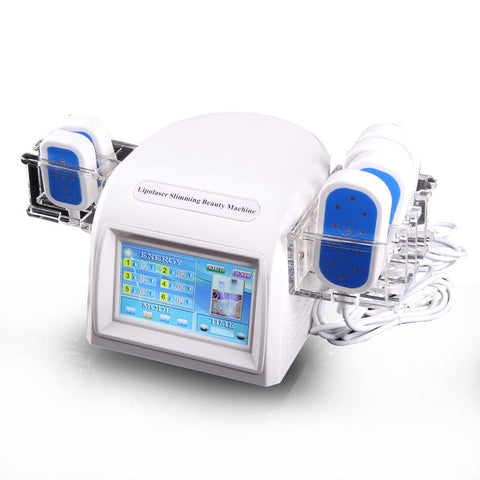 Technical Parameters
Laser wavelength: Laser AIGalnp 635-650nm
Maximum output power:60W
Power of Each Laser:5mw/each laser
Output intensity: 3.0W/CM2(Belly), 3.6W/CM2(Thigh), 2.4W/CM2(Arm), 1.5W/CM2(Face)