Payment & Security
Your payment information is processed securely. We do not store credit card details nor have access to your credit card information.
Description
Model:OT-Trolley7
Salon Trolley Cart  Spa Two Shelf Rolling Cart ABS Aluminum Trolley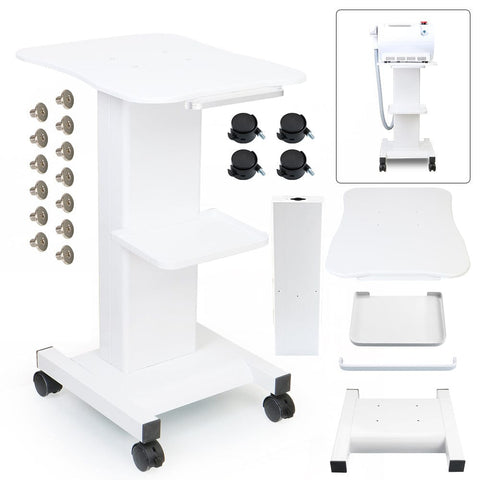 Overview
myChway high quality assembled iron trolley stand with four wheels for ultrasonic cavitation RF beauty slimming machine, it is easy to push here and there, and it is a must have for most salon and spa, helps save space and money.
What Does Trolley Can Do?
This high-quality iron beauty car is designed by a beauty designer.It is made of iron and easy to assemble and design.And the design that places a stage is the design that prevents besmirch more.
The wheelbarrow design has enough room for the beauty machine, and four convenient rolling wheels to push the trolling.
There are two shelves for easier access to things like gels or changing the head
Features Of Trolley
- Four pulleys that rotate 360 degrees
- Simple and personalized design
- Chemical and smudge resistant stell tray
- Easy to assemble and portable
- Double pallets, large enough to hold space