Payment & Security
Your payment information is processed securely. We do not store credit card details nor have access to your credit card information.
Description
Model:MS-6653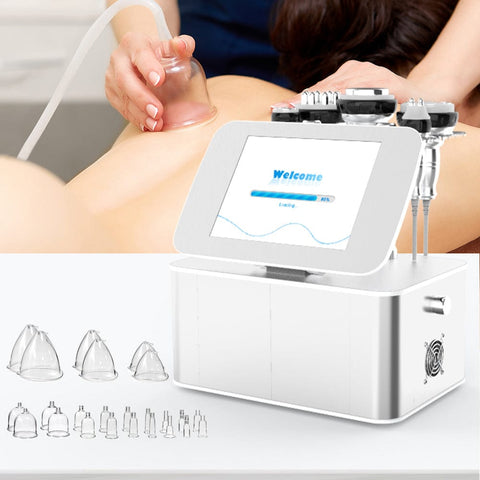 Overview
Customized 6 In 1 cavitation RF breast lifting system with 40K ultrasound waves for fat, radiofrequency skin tightening, breast butt lifting, you have no downtime and see quick lifting and tightening, fat dissolve and buttocks and breast enlargement
Why Choose This 6 In 1 Cavitation RF system?
- Low consumption cost. You just need  the gel.
- Simple maintenance.
- Intelligent operating system, so that all operators can easily get started.
- High-demand treatment drives many customers.
- Comparing the face and body of two functions, the competitor has one system and one.
- Affordable costs and no contract means your business is immediately profitable.
- A multifunctional beauty instrument tailored for you
What Problems Can Be Solved?
- Reduction of diffuse and localised adipose tissue.
- Improvement of skin tone and elasticity.
- Body shaping and lifting.
- Reduction of stretch marks.
- Cellulite reduction.
- Centimeters of loss to the treatment area.
- Enlarge the breast and butt size
How Long Does It Take To See Results From Treatment?
Most customers experienced a significant reduction in measurements after their first treatment, with some recording 5 inches but losing an average of 2 inches.
Package Listing
1 x Main Machine
1 x Unoisetion Cavitation Probe
1 x Sextupolar Vacuum 3D SMART RF Probe
1 x Octupole 3D SMART RF Probe
1 x Quadrupole 3D SMART RF Probe
1 x Bipolar 3D SMART RF Probe
27 x Cup for Breast Lifting And Body Face
1 x Holder
1 x Power Supply Cord