Payment & Security
Your payment information is processed securely. We do not store credit card details nor have access to your credit card information.
Description
Model:WL-JK885
 RF Muscle Build Body Sculpting EMS Wrinkle Remove Facial Care Spa Machine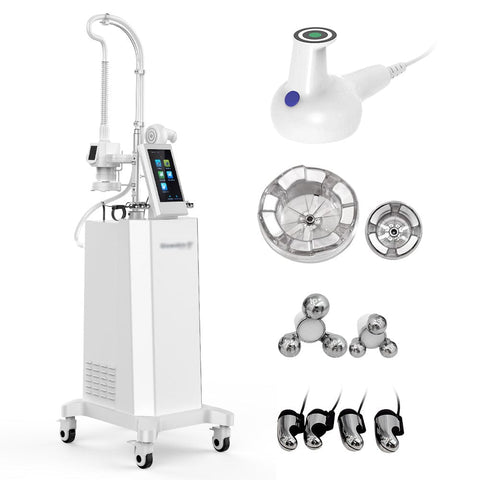 1.Overview
The device offers all possible body contour tools, it has a multipolar RF head, which can set the heating of shallow and deep tissues, so as to effectively guide the RF power to specific areas of treatment, and a suction rotary head for healing Q-IR light, it can quickly remove wrinkles and skin lift, reduce fat and skin whiten, promote muscle exercise and strengthen blood circulation.
2.What Parts Of The Body Can Be Used?
Usually used for larger body parts, such as the abdomen, sides, hips, thighs, and smaller hips. However, because of the replaceable small head, we can treat smaller parts of the body, such as the forearm.
3.What Problems Can Be Solved?
-Reduce unnecessary fat
-Reduce cellulite
-Improve skin condition
-Skin firming
-The tension of collagen fibers stimulates fibroblasts to produce new collagen and elastin.
4.Who Cannot Accept The Treatment?
-Inflammation and / or infection in the area to be treated
-Cancer
-Autoimmune diseases affecting skin condition
-Kidney and liver diseases
-Pacemaker or implantable defibrillator
-epilepsy
-Damaged epidermis, psoriasis at treatment site, infection, skin inflammation
-Antibiotics intake
-Venous diseases, coagulation disorders
-Sensory disturbance