Payment & Security
Your payment information is processed securely. We do not store credit card details nor have access to your credit card information.
Description
Model:NM-SN5S
RF Vibration Machine Radio Frequency Wrinkle Removal Skin Tightening Face Lifting Beauty Massager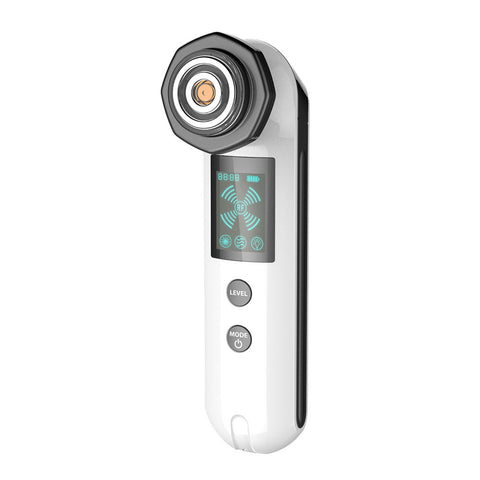 RF principle:
For detoxification, lymphatic drainage, improve blood circulation
Electrical energy tends to follow the shortest distance between two electrodes. When electricity runs through living tissue the high energy flow generates heat as a characteristic of the electrical energy and the resistance to electricity by the living tissue. This is another feature that adapts electricity to be gentle on the skin.
Function:
- Healthy, painless skin care.
- Face lifting, anti wrinkle, anti aging, skin tightening.
- Moisturizers and lotions are encouraged to be used with the device.
- About 10 minutes treatment daily can keep sharp body, smooth skin and young face.
Advantage:
- Face lifting, anti wrinkle, anti aging, skin tightening.
-Simple equipment operation requiring no professional training
-Small volume, convenient to carry
-Long application life, stable performance, long continuous working time
-Applicable for any skin characteristics
Production Imformation:
Mode:Smart V
Dimension:6.6"x 1.7" x 1.2"
Net weight: 0.2 kg
Adapter:US,UK,AU,European adapter
Cotton:one package
Package Includes :
RF Device x1 pc
Power cable x1 pc