Payment & Security
Your payment information is processed securely. We do not store credit card details nor have access to your credit card information.
Description
Model: MS-B0901
Smart Training Wireless Muscle Massage ABS 6 Pad Fittness Massager Fat Reduce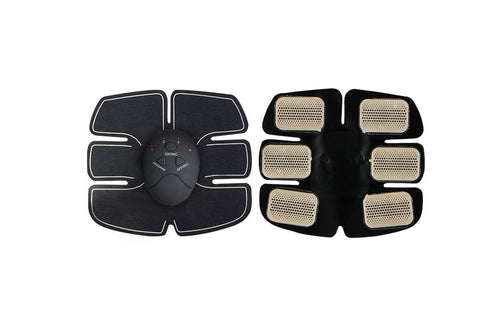 Principle
This is a micro-current product that acquires sensitive motion through external electronic power and uses it to make multiple changes to the body. Through physical characteristics, the body takes minimum power in specific parts of the body and exercises muscles by impulse to relieve fatigue and dissolve. Low frequency therapy is a special kind of current with a regular rhythm or stop. According to the appropriate strength and low frequency, the body's speed, rhythm and classification promote the body. Low-frequency softness is the same as hand pressure, pressure, and blow.
Parts
This is a micro-current product, a product that can lose weight and fitness. Sensitive movements are obtained by external electronic power and through it to make multiple changes to the body. Through physical characteristics, the body takes minimum power in specific parts of the body and exercises muscles by impulse to relieve fatigue and dissolve. Low frequency therapy is a special kind of current with a regular rhythm or stop. According to the appropriate strength and low frequency, the body's speed, rhythm and classification promote the body. Low-frequency softness is the same as hand pressure, pressure, and blow.Used in the belly, thigh arm or other places that want to be thin
Advantages
Can train muscles such as abdominal muscles and biceps.
No need to move easily and easily.
Relieve symptoms of shoulders, waist and back
Improve muscle spasm
Strong massage effect
Convenient and safe, simple