Payment & Security
Your payment information is processed securely. We do not store credit card details nor have access to your credit card information.
Description
Model: HR-AS31
OPT SHR Fast Hair Removal Beauty Equipment Permanent Hair Removal Wrinkle Remove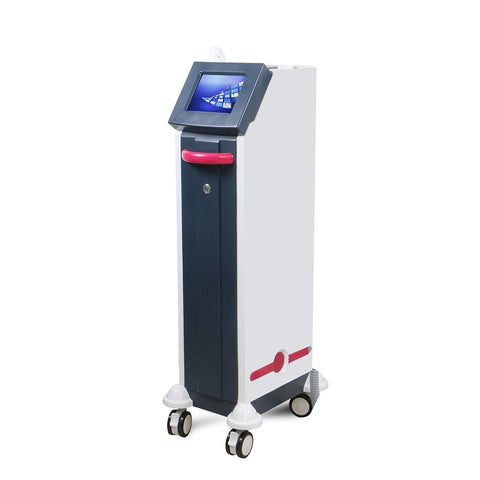 OPT/SHR
SHR/OPT combine the advantages of the Power Light, pulsation light (IPL) and radio frequency methods together by using high pulsation number with low energy. This new technology is slowly heating up the hair roots without causing any uncomfortable sensation or surface damage, achieving great results and maximum effectiveness.
Main Function
Remove Wrinkle and rejuvenate skin
2. Remove Freckles and Whiten Skin
3. Lessen Acne and Acne Scars
4. Restore Skin Elasticity
5. Improve Skin Texture
6. Solve Eye Problem
7. Improve the Body Mechanism
8. Permanent Hair Removal: hairs through whole body(hairs in growing period, including tiny hairs with light color
9. Skin Rejuvenation: improving large pores, rough skin, tiny wrinkles, and restoring skin
Parameter
Illuminance Area: 15*50mm
Wavelength: 430/480/530/560/640-1200nm
Adjustable pulse width: 0.1-20ms
SHR Frequency: 1-10Hz
Total Power: 2000W
Voltage: AC220V / AC110V Alternative
Display Screen: 8.0- itch color touch screen
Cooling system: Water cooling + semiconductor refrigeration, air cooling
Package list
Main machine x 1
OPT handle x 1
Filter x 5
Handle holder x 1
Power line x 1
Keys x 2
Water funnel x 1
Goggles x 2 (one for customer, one for operator)
Note
The gel is NOT included in the package because of liquid can not send by air.
If you need, contact with our sales for details.