Payment & Security
Your payment information is processed securely. We do not store credit card details nor have access to your credit card information.
Description
Model: BEMT-002
Breast Enlargement Enhancement Vacuum Pump Breast Cupping Breast Care Bra Massager Slimming Machine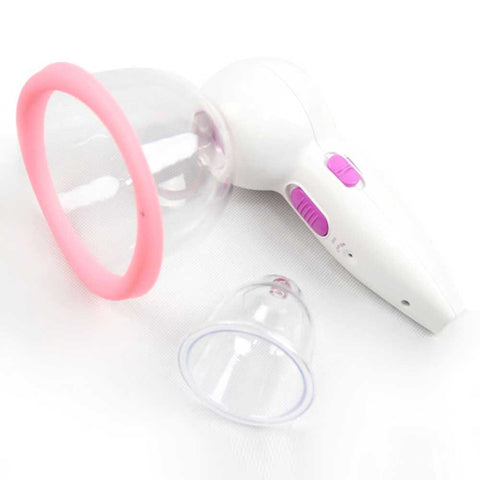 Principle 
This device is based on a medical principle known as tension-induced growth: The vacuum stretches the breast tissue gently over a sustained period of time. When cells are stretched, they respond both by swelling temporarily and by replicating until, eventually, the cells divide to accommodate stretch force. The new tissue is identical to the woman's original breast tissue, and feels the same both to her and from the "outside."
Advantage
1.Portable and easy to operate
2.can effectively prevent menstrual syndrome such as dysmenorrhea.
3.Delay breast aging and delay the arrival of menopause.
4.health breasts, make the breasts more full, full, feel better.
5.Highlight the charming curves and add feminine charm.
Parts
1. Suction is 55kpa
2. Two cups with different size.
3. Suction can be tuned.
3. Charger can work for 110v-250v
PACKAGE INCLUDED
1 Main Device X 1
2 Adapter X 1
3 Cup X 2
4 Manual X 1