Payment & Security
Your payment information is processed securely. We do not store credit card details nor have access to your credit card information.
Description
Model: SR-NV6138
Professional Safe Anti-Age Noninvasive Nebulizer Injection Pen Set 2 Cartridges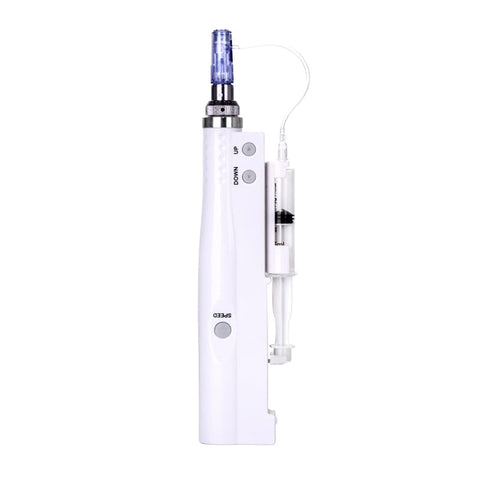 Description
Noninvasive Nebulizer Pen import beauty materials, with security for the beautiful escort; non-surgical, traumatic small, fast and convenient;
Replenish the water effectively replenish the cheeks, lips neck, chest, back and other necessary water of the full body; For freckles, dark circles, acne,small pores, improve skin inflammation; enhance the compact, improve eye wrinkles, enhance the sagging face, neck.
The length of 5 Colors
Red: 650-730nm
Green: 430-450nm
Blue: 525-550nm
Purple: 380-440nm
Clear Blue: 460-495nm
Package Included
Main Machine x 1 Pc
12 needles x 2 Sets
Injection Pen with Pipe x 1 Pc
Adapter(AC 0.3A 50/60Hz 100/ 240V ) X1 Pc
English instructions x1 Pc