Payment & Security
Your payment information is processed securely. We do not store credit card details nor have access to your credit card information.
Description
Model: NM-SN7
3IN1 Weight Loss Ultrasonic Electric LED Light Weight Loss Body Slimming Device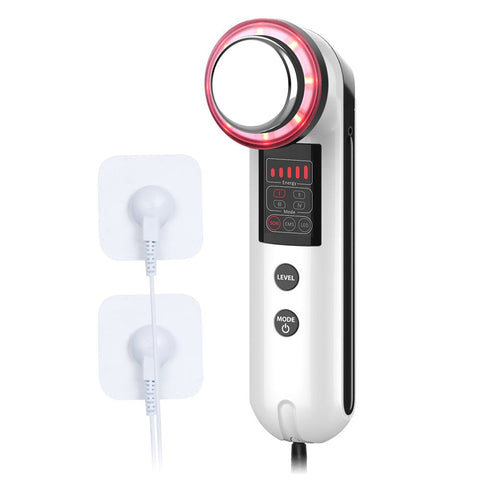 Ultrasonic can good for loss wight   body slimming
Microcurrent massage uses low voltage current which excites the muscles, causing them to contract involuntarily 
When muscles are excited by low frequency current, this causes muscle vibration within certain amplitude.
High-speed vibrating massage ,firming and lifting the skin
Face lifting, anti wrinkle, anti aging, skin tightening. 
Function
Healthy, painless skin care.
Face lifting, anti wrinkle, anti aging, skin tightening.
Moisturizers and lotions are encouraged to be used with the device.
About 10 minutes treatment daily can keep sharp body, smooth skin and young face.
Advantage
-Simple equipment operation requiring no professional trainings
-Non-invasive, there is no downtime and no damage to skin cells
-Small volume, convenient to carry
-Long application life, stable performance, long continuous working time
 -Simple repair and no special requirements for treatment environment
 -Applicable for any skin characteristics
Production Imformation
Mode:Ultrasound Slimming EMS Body Facial Care
Dimension:6.6"x 1.7" x 1.2"
Net weight: 0.2 kg
Adapter:US,UK,AU,European adapter
Cotton:one package
Package
Main Machine x1
Microcurrent Pads x2
Microcurrent Line x1
Power Cord x1