Payment & Security
Your payment information is processed securely. We do not store credit card details nor have access to your credit card information.
Description
Model: OT-ALC430
30 PCS Antifreezant For Slimming Weight Loss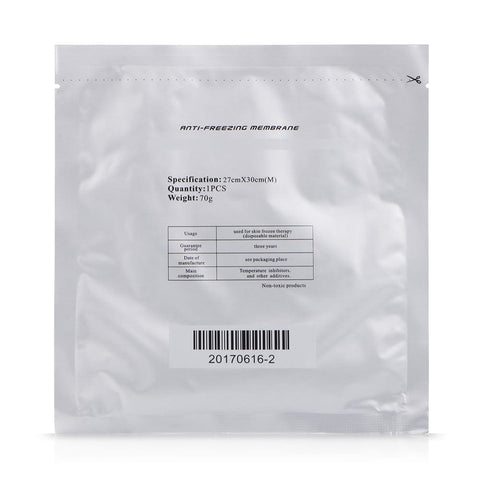 Does it Really Work?
When you use the cold fat slimming machine, you can use this frozen film, which can protect the skin from frostbite. You can use antifreeze film before slimming and skin care and protect your skin by using antifreeze film.
Under a certain low temperature, the triglycerides in fat will be converted into solids, targeting to eliminate fat cells. After the fat cells are frozen, they will start to decompose and remove, so that the fat will gradually become thinner, and finally you can get the effect of fat removal, body contouring
Parts
The material composition is fiber, temperature inhibitors, essence, solubilizer, water, cellulose hydroxyl and polyethylene glycol.
What Are the Advantages?
1. The antifreeze membranes can protect skin from cold injury under the temperature from - 25°C to 15°C.
2. Best quality, 100% Guarantee Anti-freezing membranes.
3. For slimming treatment (disposable).
4. Unique recipe antifreeze, Skin rejuvenation.
5. Antifreeze protect skin from cooling.
6. Antifreeze used below 25°C to 15°C temperature.
7. Major component: Anti-freezing fluid, and other additives.