Payment & Security
Your payment information is processed securely. We do not store credit card details nor have access to your credit card information.
Description
Model: OT-Gel1-5PC
5 Pcs Ultrasonic Cavitation Gel for Skin Firming & Body Sculpting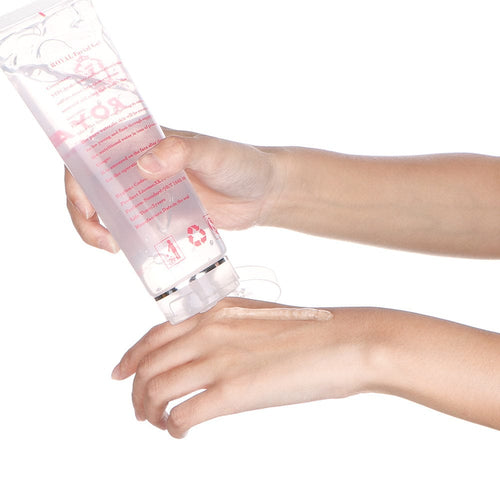 Why Do You Need Gel for Cavitation Machine?
1. Using the gel protects your skin by preventing you from experiencing uncomfortable sensations such as burning, stinging, and even electric shocks. The conductive gel is formulated with mild ingredients to prevent any pain or other adverse effects when using the cavitation device.
2. It helps your skin to be more hydrated and youthful. I believe there is nobody doesn't like their skin to look younger than their actual age. The gel can do this. Many cavitation gels contain anti-aging ingredients that provide the nutrients your skin needs. In addition, the gel has anti-inflammatory properties, so if you're using a cavitation device for muscle soreness or arthritis, it's a good idea to pair it with the gel.
3. It can improve the efficiency of training. The gel helps microcurrent signals and frequencies penetrate your skin and muscles more easily. The gel also makes it easier to handle and glides easily on the skin. This will increase your weight loss efficiency and make your training much easier. In addition, the use of gel can extend the life of the device. When you use the gel on your device, it increases the lifespan of the cavitation device and any electrodes, pads, and other complementary accessories.
Features
1. Specifically high-conductivity contact gel for all medical ultrasound procedures. The Ultra Ultrasound transmission gel is free from collagen, vitamin, HA, ABLC, GBE, etc. This gel is rich in natural herbal essence, using import colloid with high definition, and high transparency.
2. It can efficiently promote the light, heat, and other transmission penetration and absorption of nutrients, making the skin cells more vigorous and more flexible, at the same time, its moisturizing locking water factor and collagen can supplement moisture and make the skin more smoother and delicate.
Package Including
5PCS x 300g Ultrasonic Gel
Attention
1 Avoiding direct contact with eyes, please clean immediately with water when into the eyes.
2 Stop using it if it is uncomfortable and sensitive.
3 Storing in a cool and dry place, avoiding direct sunshine or temperature.