Payment & Security
Your payment information is processed securely. We do not store credit card details nor have access to your credit card information.
Description
Painless Laser IPL Permanent Hair Removal Epilator Face Body Skin Device
What Is This Device?
This is a hair removal device for home use. It is more convenient and saves time. It is a professional laser Epilator, painless & non-irritation, treatment is safe and gentle. You can get quick treatment at home.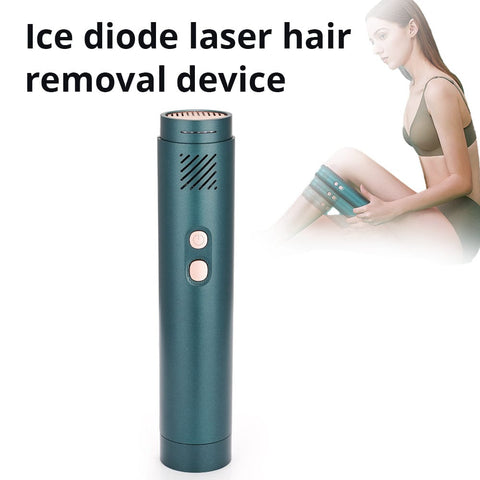 Functions:
Professional laser Epilator, Hair Removal
Treatment is safe and gentle
Attention:
 Do not use belows:
1. Intra-oral, genitals, mucosa, etc.
2. Plastic surgery
3. throat knot
4. eyeball, eyelid, around eyes
5. head
6. Acne area
7. Spots and moles
8. eyebrows, hair
9. ear
10. Nipple, Areola
11. Inside the navel
12. Large vein
13. Tattoo, body painting

Specification:
Product name : Bevgeoling Hair Removal
Product number : NBB01
Product size : 47.6*54.3*240 mm
Rated input : 12V =- 3A
Power : 36W
Energy level : Gear 5
Base area : 3.3 cm2
Spectrum : 550-1200 nm
Stinagig,and transportation
Storage temperature : -10~60 C
Humidity:5%~90%RH
Relative pressure: 50~106kPa
I Operating conditions
Operating temperature : 0~45°C
Humidity; 10%~90%RH
Relative pressure : 86~106kPa

 What Should We Pay Attention To?
1. Don't use the device with natu-
rally dark skin
2. Don't expose yourself before hair
removal
3. Be sure to start in first gear when
using for the first time
4. When preparing hair removal, make
sure the hair removal window is close to
the skin, and then perform the hair
removal operation
5. Prohibited to use in dark environment
6. Wear protective glasses when using
7. Do not use it in direct sunlight to avoid
machine failure
8. Do not violently impact or shake this
product
9. Do not unplug directly without turning
off the machine to avoid damage to the
machine