Payment & Security
Your payment information is processed securely. We do not store credit card details nor have access to your credit card information.
Description
Model: MS-11Y1
Mini 40K Cavitation Ultrasound Ultrasonic Weight Loss Body Shaping Slimming Beauty Machine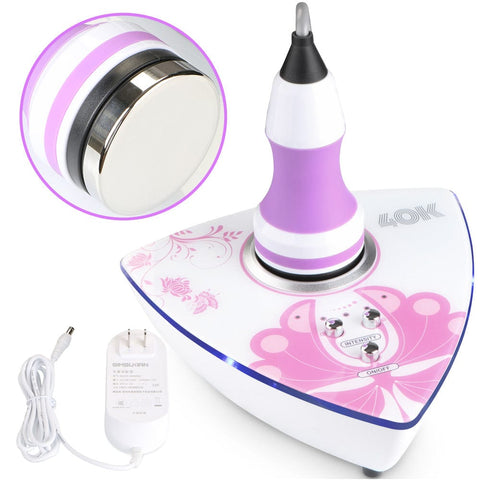 Tighten the slack skin.
Partial or the whole body weight slimming
Enhance the speed of the body metabolism,speed up discharging of waste and moisture from the body.
Effectively improve the buttocks and the legs orange skin, effective solve the problem of abdomen skin slack after etc.
Principle
With collective strong sound wave head, the strong sound wave of 40000HZ may be emitted to vibrate fat cells at top speed and produce numerous vacuum air pockets inside and outside the fat cells, robustly impact fat cells to generate introverted blast and disintegrate triglyceride into glycerol and free fatty acids. Then RF waves at the frequency of 1MHZ are used for exhausting the integrated glycerol and free fatty acids through hepatoenteral circulation. Finally, vacuum RF and energy electrode are used for positioning and tightening fat. In physics, it is known as "cavitation". Micropore introverted blast inside and outside cell may lead to enhanced molecular motion and a higher energy level and this will finally cause fat cell rupture and there to achieve the effects of body building and losing weight.
Parts
40K cavitation probe----Strong unoisetion sound wave explosion fat head With collective strong sound wave head, strong sound wave of 40000HZ may be emitted to human body for impacting fat cells fiercely and causing friction motion between fat cells. This may cause effective consumption of calories and moisture in fat cells and reduce the size of fat cells. Use on belly, thigh, etc.
Advantage
1). Non-surgical; non-invasive;
2). Bloodless; painless, seamless, woundless;
3). Do not need recovery period;
4). Short operation time, quick results;
Specifics
Both 110v and 220v voltage (frequency: 50/60Hz) version are available.
Also we stock the USA, UK, AU, EU plug to suit for the country all over the world
Technology: Cavitation 2.0 unoisetion
Cavitation frequency:40KHz
Output Power: 30W
Power:120W
Dimension: 22x22x25cm
Net Weight : 1.3 KG
Gross Weight: 1.5 KG
Package Including
1x Main Machine
1x 40K cavitation probe
1x Power cord