Payment & Security
Your payment information is processed securely. We do not store credit card details nor have access to your credit card information.
Description
Model:SR-NF108-US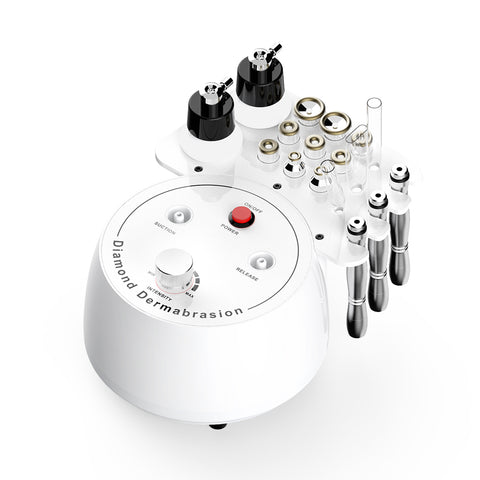 Principle of diamond dermabrasion
Microdermabrasion is a facial procedure that uses manual exfoliation to remove the outer layer of skin. This process works in a series to achieve the best results. We use a Diamond tipped wand to abrade the surface of your skin. ... Microdermabrasion is a safe and gentle procedure with no downtime.
Functions
The Diamond Microdermabrasion provided a non-surgical skin refinish procedure, by using sterile diamond heads to abrade or rub off the top skin layer, then Vacuuming out the particles along with any dirt and dead skin back up. This procedure removes skin debris, imperfection, blemishes, wrinkles, and unwanted Micordermabrashion accompany by skin products that penetrate through the top skin layer that reach the dermis level, helps to replenish natural nutrients, restore cell activity, and promote skin health. The results after Diamond Microdermabrasion treatment is usually a healthy, glowing, beautiful skin
Advantages
Cleans the pores and increases blood circulation through the straw, helping to impart elasticity to the skin and reducing discoloration caused by acne and scars. It is cleaner and more effective, making the skin cleaner.
Package Included:
Diamond dermabrasion machine mode number 108×1
PVC vacuum hose 6x 4 x1
Aluminum wands x3
Diamond tips x9
Cotton filter x2
Connector, tube rings fuse
Spray bottles x2
Specifications
Voltage : 110V-240V
Power: 22W
Packing Size: 30X26X24
GW: 2.2kg