Payment & Security
Your payment information is processed securely. We do not store credit card details nor have access to your credit card information.
Description
Model:MS-12C1
Home Use Ultrasonic 60k Cavitation 2.0 Fat Loss Machine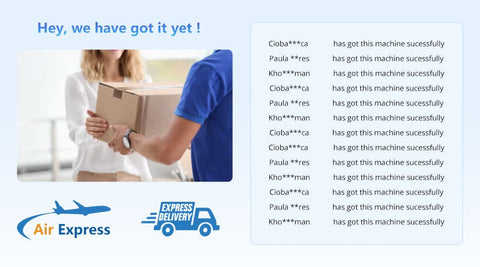 Functions
Anti Cellulite Ultrasonic Cavitation 2.0 Machine Body Contouring Weight Loss
Ultrasonic Cavitation 2.0 Machine Treatment with Single Handle
High Frequency Vibration Mechanical Massage
Powerful Energy to Blast Fatty Cells
Overview
It is a unoisetion ultrasonic cavitation 2.0 body slimming machine to melt fat and tighten loose skin. This fat burner ultrasonic cavitation machine Mia is just what you need to explosive or blast stubborn fat that promotes your metabolism to keep your body shape. It is a machine that burns fat cells while eliminating cellulite as well as uses ultrasonic cavitation treatment to enhance collagen production and tighten skin.
Features
Ultrasonic cavitation 2.0 machine
With high-frequency vibration per second can provide a unique cell massage, enhance fatty cells melt and increase cell activity, promote blood circulation, improve skin elasticity
High-Frequency Vibration Mechanical Massage
With up to thousands of mechanical vibration massage per second, Mia can instantly awaken skin cells, improve cell metabolism, promote cellulite fatty cells decomposition, clear lymph nodes, and melt the target fatty cells immediately
Ultrasonic Cavitation Machine Treatment with Single Handle
Unique stunning smart design with ergonomic massage head and equipped with a smart display, it is eye-catching cavitation machine for personal use at home
Elastically contracted lead reduces drag and easy to use, Mia is a cavitation machine for home use and environmentally friendly.
Functions
- it is a non-invasive, non-surgical body shaping ultrasonic cavitation machine that reduces fat by eliminating cellulite and localized stubborn fat deposits in the abdomen, hips, flanks, arms, inner thighs.
- it can blast fatty cells and burn calories, fat cells decreased, tighten the skin so as to achieve the result of fat removal
Parameters
Size: 215(L)*155(W)*85(H)mm
Package Size: 310(L)*260(W)*90(H)mm
Power Supply Input: 12V2A
Power Output: Max. 15W
Frequency of Cavitation: 60KHz
Package List
Main Machine ×1
Power Cord ×1
Handpiece ×1