Payment & Security
Your payment information is processed securely. We do not store credit card details nor have access to your credit card information.
Description
Model: WL-519
3 In 1 Cavitation Radio Frequency Body Shaping Health Care Beauty Machine Spa Use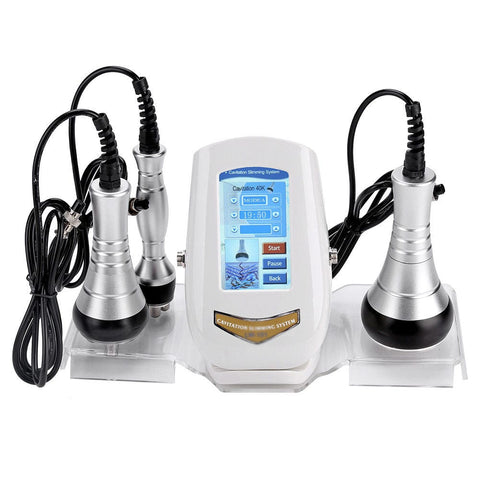 The benefit of 3 in 1 ultrasonic cavitation machine
- Increase the body's metabolic rate, strengthen the body get rid of waste and moisture
- Repair stretch marks
- Relax muscles, relieve muscle spasms, relieve muscle pain
- Tighten the thighs, hips, waist back, abdominal muscles, re-shaping type
- Effectively improve the buttocks and things orange peel-like skin, while solving postpartum abdomen relaxed problem
What can the 3 in 1 ultrasonic cavitation machine do?
Fat dissolved, Iymphatic drainage, firm skin, enhance skin elasticity, can direct the fat layer having a directional RF output functionof fat cells to accelerate the movement of heat through sweat gland, enterohepatic circulation and lymph circulation to the body of excess fat and toxins from in vitro.
Package Include:
1 x Main Machine
3 x Beauty Head
1 x Power Plug
1 x Pack Cotton and Seal Ring
1 x Accessory
1 x English Manual