Payment & Security
Your payment information is processed securely. We do not store credit card details nor have access to your credit card information.
Description
Model: MS-34P1N
Microdermabrasion Dermabrasion Facial Peel Vacuum Machine Eye Massage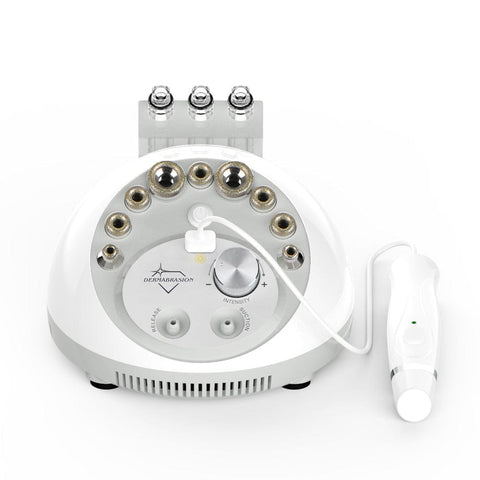 Advantages:
1, Does not destroy the skin layer
2, Strong suction and effective
3, Easy to carry: mini design and light weight make it can be carried everywhere
4, The combination of face and eye
Principle:
Diamond Dermabrasion offers a non-surgical skin repair program that uses a sterile diamond head to wear or wipe off the top layer of skin and then vacuum the particles with any dirt and dead skin. The eye massager is quickly imported through the laser penetration heating principle. Nutrients, which help keep skin absorb 5 mm speed
Diamond Microdermabrasion:
It is a creative improvement of the Micro-crystal Dermabrasion. by using sterile diamond heads to abrade or rub off the top skin layer, then Vacuum out the particles along with any dirt and dead skin back up.
Suction also has the added benefit of stimulating collagen and elastin as well as increasing blood flow to the skin. This provides an instantly revived complexion and healthy glow, while collagen and elastin work to build stronger and more youthful skin. Higher suction levels can be used on body skin because it is less sensitive than facial skin.