Payment & Security
Your payment information is processed securely. We do not store credit card details nor have access to your credit card information.
Description
Model: MS-11Y2
40K Ultrasonic Body Massager Cellulite Removal Slimming Cavitation Beauty Machine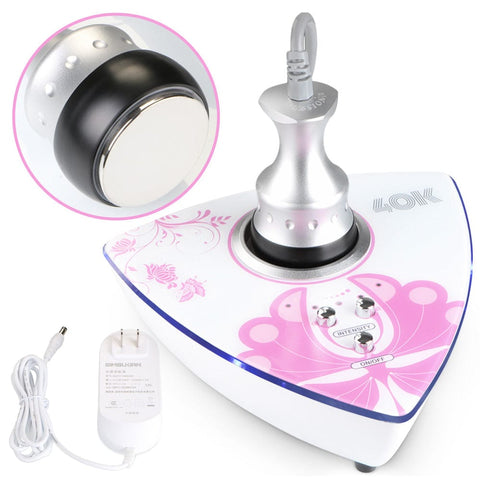 Adopt the top ultrasonic cavitation technique
Simple operation steps
No recovery or down time
Suitable for all kinds of skin
Non-invasive, painless
It is suitable for home use, SPA ,and beauty salon
Obvious results with low-budgets
Principle
40K Ultrasound cavitation is a relatively new aesthetic treatment.
Strong sound wave explodes fat heads with a collective strong sound wave head, strong sound wave of 40KHz may be emitted to the human body for impacting fat cells fiercely and causing friction between fat cells. This may cause effective consumption of calories and moisture in fat cells and reduce the size of fat cells. What's more, sound wave vibration may cause a fierce impact of fat cells to make them explode instantaneously. The liquid is then easily vacuumed out from the body using the lymphatic and urinary systems. The amount of fat cells can be reduced and thereby achieve the effects of removing fat.
Function
1. Fat loss, body sculpturing & shaping
2. Lymph drainage, cellulite, and fat reduction
3. Skin lift, tone, and tighten
4. Improve blood circulation and boost metabolism
Package includes
Main Unit x1 pc
Body Probe x1 pc
Power cord x1 pc
Parameters
- Both 110v and 220v voltage (frequency: 50/60Hz) version are available.
Also, we stock the USA, UK, AU, EU plugs to suit for the country all over the world
- Technology: Cavitation 2.0 unoisetion
- Cavitation frequency:40KHz
- Power:120W