Payment & Security
Your payment information is processed securely. We do not store credit card details nor have access to your credit card information.
Description
S Shape 30K 4 in 1 Cavitation RF for Facial Lifting & Body Slimming
Model No. : MS-45T2
Overview
The S-shaped ultrasound cavitation vacuum RF EMS electroporate with SYNERGY Effect combined with 30KHz cavitation RF, vacuum RF radio frequency body sculpting, EMS electroporation facial, and vacuum RF vacuum treatment in one for body and skin care.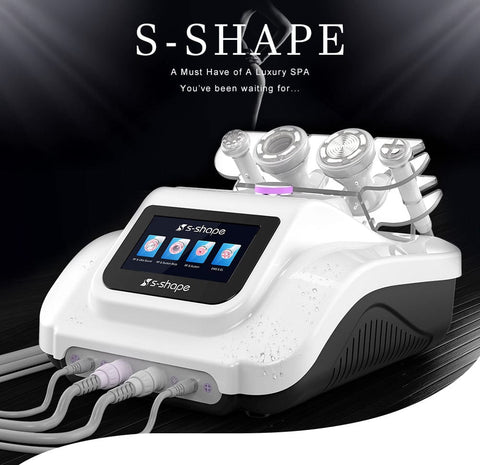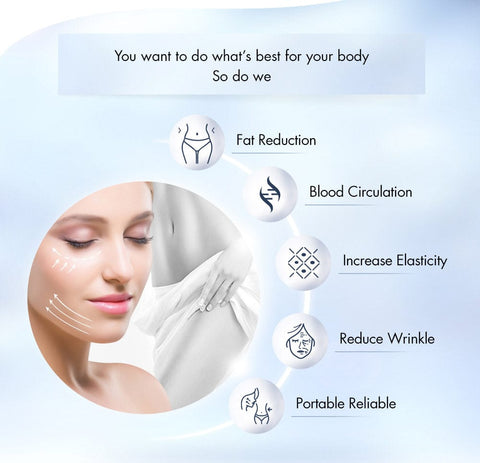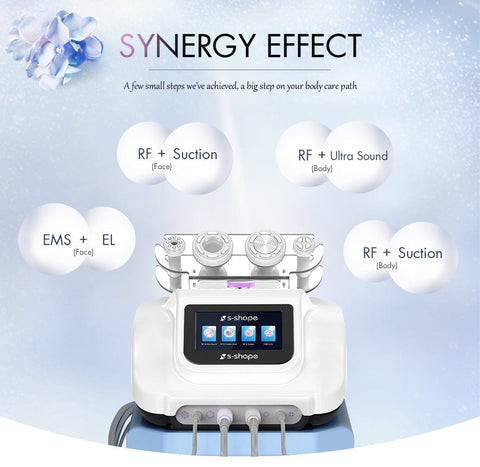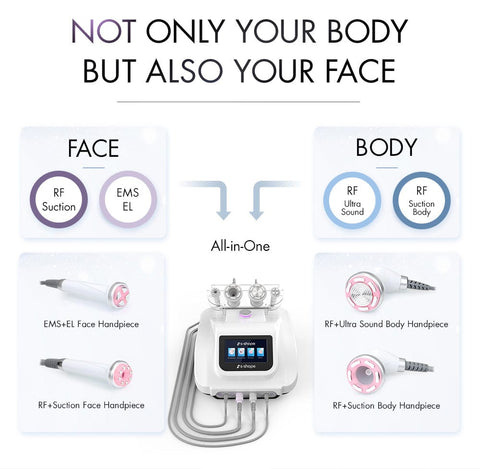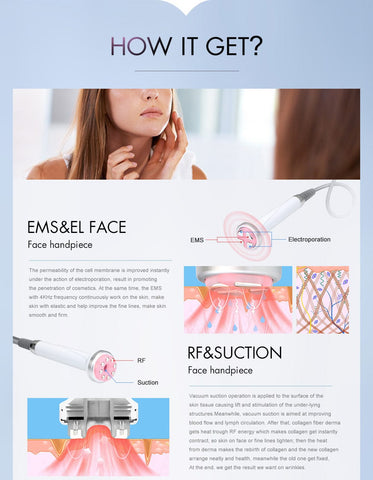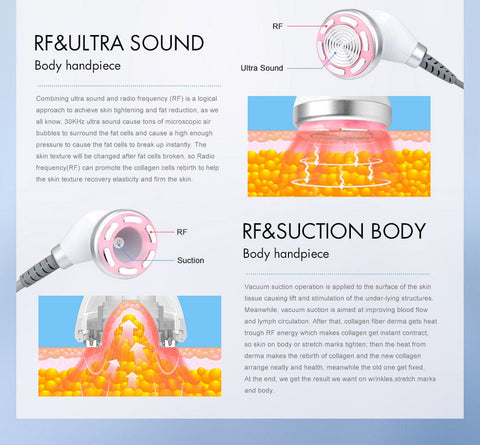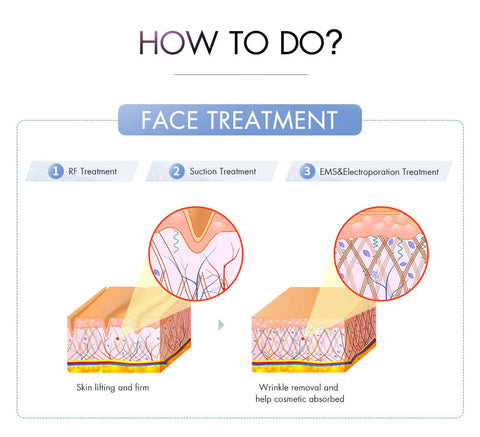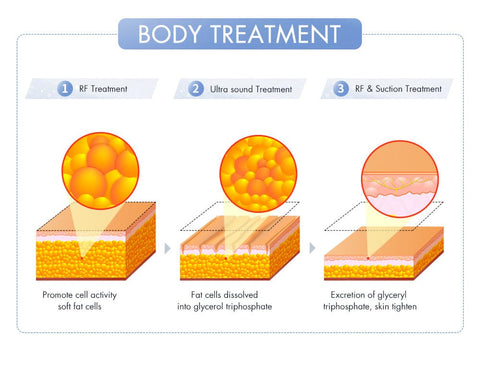 Benefits of S Shape cavitation machine:
The S shape ultrasound cavitation machine is one of the multifunctional beauty machines in myChway. Its 30K is very effective. When you are not able to lose fat with exercise and diet, body cavitation treatment may provide the most effective results. The procedure can be used to reshape your body, eliminate cellulite, and get the figure that you always longed for.
Technical Specifications:
Input Power: AC 110V/220V 50/60Hz

Cavitation & RF Body Handle
RF Frequency:5 MHz
Cavitation Frequency:30 kHz
Power:85W

Suction & RF Body Sculpture Handle
Freqeuncy: 5 MHz
Power: 75W
Vacuum: -73 kPa
Air flow: 10 l/minute
Noise level: 70 dB (30cm away)

Suction & RF Facial Slim Handle
Frequency: 5 MHz
Power: 65 W
Vacuum: -73 kPa
Air flow: 10 l/minute
Noise level: 60 dB (30cm away)

EL (Electroporation) Facial Anti-aging Handle
Frequency of EL: 62.5 Hz
Frequency of EMS: 3 kHz
Power: 12W

Product Size (when installed): 15.5 x 32.5 x 12.2 in. (39 x 83 x 31 cm)
Package Size: 23 x 20 x 15 in. (57.5 x 51 x 38 cm)
Net Weight: 6.5 kg
Gross Weight: 10 kg
Package Listing:
1 x S-SHAPE Main Machine
1 x Suction& RF Facial Slimming Handle
1 x EMS& EL (Electroporation) Facial Anti-aging Handle
1 x Ultrasound Cavitation&RF Body Shape Handle
1 x Suction&RF Body Sculpture Handle
1 x Power Supply Cord ( Both 110v and 220v voltage (frequency: 50/60Hz) versions are available. Also we stock the USA, UK, AU, and EU plug to suit the country all over the world.)
1 x Holder
What aftercare is advised?
Drink 2 – 3 liters of water every day during your course of treatments and for 1 week following your last treatment.
It is important to stimulate the area after treatment, we advise massaging the area every day to help stimulate the process of lymphatic drainage.
The intervals between sessions recommended are at least 3 – 6 days.
A minimum of 20 minutes of elevated heart rate exercise is required post-treatment. This is best done immediately after your session and for 3 days following this to ensure the stored energy released by the cavitation process is burnt off. If you don't like cardio, infrared sauna sessions have a similar effect on the body.
Who might s shape machine not be right for?
If you have any of the following health conditions, unfortunately, you will NOT be able to have Ultrasound Cavitation.
Poor Circulation (Blood & Lymph)
Epilepsy
Pregnancy or immediately after pregnancy
Fever
Alcohol or drug abuse
Heart conditions
Pacemaker
Thrombosis
High cholesterol
HIV or AIDS
Under the age of 18
Breastfeeding