Payment & Security
Your payment information is processed securely. We do not store credit card details nor have access to your credit card information.
Description
Model: OT-PARTS1010
2PCS 150ML Breast Enhancement Butt Lifting Vacuum Therapy Cups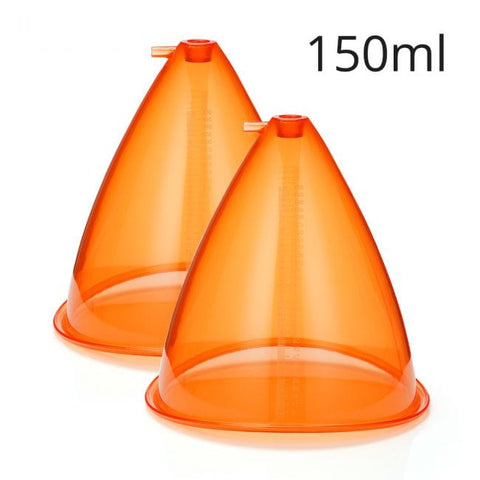 Functions of Vcuum Cupping Cups
Buttocks & Chest enlargement
Lymphatic detoxification
Skin tightening
What is vacuum therapy?
Vacuum therapy is a noninvasive massaging technique that helps to lift your skin via a mechanical device equipped with vacuum therapy cups.
Vacuum therapy is also known as vacuotherapy and depressomassage. Aside from purportedly offering similar effects to those of a surgical butt lift, the procedure is also sometimes used to mimic a traditional breast lift. Certain forms of vacuum therapy are also used for the treatment of cellulite.
What's the difference between Brazilian butt lift and vacuum therapy butt lifting?
Unlike Brazilian hip lift, the vacuum equipment (and also the vacuum therapy) is non-invasive to shape your buttock. Similar to a lymphatic drainage massage, vacuum butt lift vacuum therapy helps lift and contour the buttocks via a suction machine equipped with vacuum therapy cups. 
Is vacuum therapy safe?
Vacuum therapy is a non-invasive procedure, so you can expect few to no side effects. However, you may feel slight pain and tightness after the procedure. Mild swelling can also occur.
Packing List
2x150ML Orange Cups